Planning Applications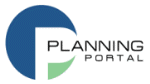 Planning permission is needed for most building works, engineering works and use of land. Planning applications are assessed against Government Planning Guidance and policies in the High Peak Local Plan and Local Development Framework. The Council works with the Planning Portal to provide a range of up to date planning information.
This section of our web site enables you to search for applications, and interrogate the live information held on the Councilís planning system. To search for a particular application, use the Planning Application Search link below.
You will be able to view all current and historic applications from April 2001. In general, the older the application, the less information that is available to view on these pages. We have attached scanned images of the application documents and plans and decision notices from May 2006, and we are undertaking a programme to add decision notices to earlier applications.
Where an application is current and the consultation period is still open, you can comment directly from the Comment button on the Planning Application Details screen.
---
Important Note
Please note that the planning access services pages are not fully complete yet and therefore the following functionality is not yet live.
The Public Consultation Start and End date information is not currently visible on the Planning Application Details page.
On the Planning Application Details page please be aware that all decision notices are not currently available to view and download.
We apologise for this reduced level of service but hope to have these pages fully operational shortly.
---